Contact Lupine Farm to Begin Your Equestrian Journey Today!
Lupine Farm welcomes horse enthusiasts of all ages and experience levels to visit our establishment and share a variety of equine experiences with us. Our lessons are available for students ages 6 and up. We strongly encourage students to visit Lupine Farm and join our safe, relaxed and professional establishment. Our instructors are well-educated and have a lot of experience working with various types of students and horses. We offer many services from small groups and semi-private lessons, which are typically offered on Saturday mornings and weekday afternoons. We also offer horse shows, summer camps, and clinics with outside instructors for an immersive equestrian experience. Lupine Farm provides in-barn leasing opportunities, boarding, and sales.
No matter your skill level, the team at Lupine Farm is excited to work with you! Contact us today with any questions, or pay us a visit in the beautiful town of Vassalboro, Maine!
Lupine Farm is a welcoming environment, eager to help you on your equestrian journey! We are the go to team you can trust, with well-educated staff and years of experience. Regardless of where you are in your journey, we are here for you along the way! Please contact us today if you're interested in our services, or want to learn more about the equestrian lifestyle!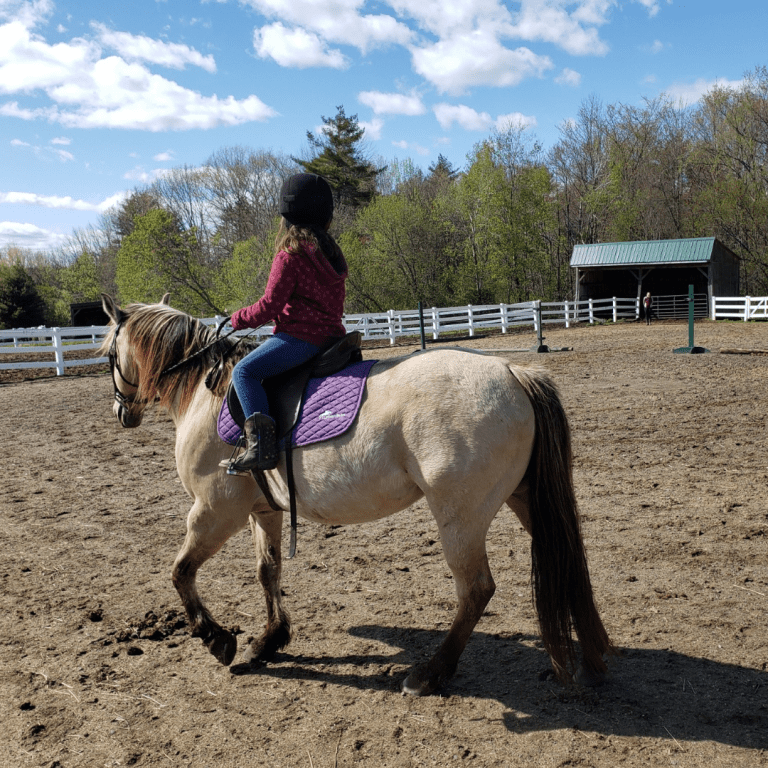 The White Mules Come to Lupine Farms!
Lupine Farm is now the proud home of the Colby College Equestrian Team, the White Mules. We are conveniently located near the Colby College Farm to provide the team with in-house, professional lessons. In the fall we'll be joining the collegiate show circuit together, and we couldn't be more excited!