Your Vassalboro, ME connection to greater knowledge, appreciation,
and love for the entire horse experience!
Equine Boarding, Riding Lessons, Horse Camp, and More!
Lupine Farm welcomes horse enthusiasts of all ages and experience levels with riding lessons available for students age 6 and up. We encourage students to come to Lupine Farm to enjoy a well rounded equestrian experience in a relaxed, safe, and professional environment. We offer semi-private and small group lessons which are available primarily on weekday afternoons and Saturday mornings. We also offer summer camps, horse shows, clinics with outside instructors, in-barn leasing opportunities, boarding, and sales. There is more to becoming an equestrian than just tacking up and going for a ride. We aim to create knowledge about and appreciation for the whole experience. In addition to riding time, lessons include grooming, tacking up, and safely taking care of your mount when you are finished in the arena.
Lease and Show Options Available
Lesson Details
Availability will be updated here as often as possible. Please call Emily to schedule lessons. If you need to cancel, please let your instructor and Lupine Farm know to avoid any no-show fees and so we may attempt to fill your spot (we do charge for cancellations with less than 24-hour notice unless due to an emergency or illness). Please see the schedule below for more information!
Checks, cash, PayPal all accepted.  
After a successful 2021, regular weekly lessons at Lupine will continue to be sold as session packages and taught primarily by Ivy Rasco. Schedule will be limited and priority will be given to returning riders and Colby students before we open up each session to new students.
Lessons must be used during the session in which they are purchased, they do not carry forward if not used.  If you don't miss any weeks, you may buy extra lessons in a session.
Add-on options: Additional weekly lessons, privates, show prep lessons, specialty lessons (specialty to include driving, ladies lessons, under the lights, hacks out, and more) with Emily, Ivy, and occasional guest instructors available on a pay per lesson basis available for boarders, lease riders, show team riders, and occasionally first time trial riders. These lessons will be scheduled by request and outside of the seasonal session series. No six packs on these, just pay as you go.
**To continue precautions to avoid the spread of COVID-19, we are still limiting as much additional outside traffic to the farm as possible, so please be respectful of that when coming for lessons and don't bring big family groups as spectators.  For our lesson riders, please just come for your lesson and then head home.  Please do NOT come for a lesson if you or someone in your immediate circle have been experiencing fevers, shortness of breath, or other symptoms.  Parking is available by the big arena and a few spots by the manure pile.  Please don't park in front of the small arena or block the driveway circle.  We will try to allow for a little time between lessons to avoid big groups at the changeover.  We also have sanitizer in the barn and in the porta-potty.  Please respect the 6′ distancing rule.  We will need all lesson riders to provide their own helmets and gloves this season.  We do offer a 10% discount for Lupine riders at Hemphill's if you let the staff there know you ride at Lupine.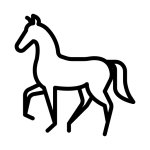 Meet our current lesson horses and see what makes each one unique and a perfect fit for Lupine Farm. We have horses and ponies suited to a variety of riders' skill sets and needs.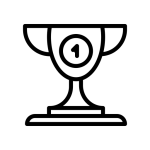 Each instructor delivers valuable knowledge to our students. Our team makes lessons and camps here a top-notch combination of learning and fun with the opportunity to be competitive! Meet our experienced team of lesson instructors.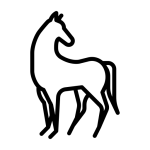 See where to find Lupine Farm. See how to contact us with questions, for more information, or to book your next lesson or camp week. Contact us to begin lessons for any level of experience you need.
Get more information on upcoming lessons, camps, clinics, leasing, and boarding opportunities.  Browse our current offerings and see what might be the best fit for your needs or level of ability. Don't miss the next opportunity to spend some time with our wonderful horses.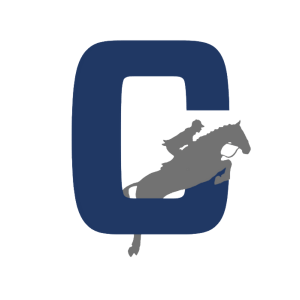 Lupine Farm has recently become the home of the Colby Equestrian team and we are excited to welcome the White Mules to our farm. We are currently doing in house lessons and working to get the team a new active membership in the Intercollegiate Horse Show Association (IHSA).  We look forward to hitting the collegiate show circuit together in the fall.